Senior/ Software Engineer Data
This job is no longer accepting applications.
Lets talk about the role and the team!
We're changing the way we work and focussing on the customer. 
Working in the Data Platforms & Engineering Team you will be responsible for developing and maintaining integrated digital solutions to solve customer and business problems and improving the software development capabilities of the organisation.
Working with an innovative Engineering team, and some of the best, you'll:
 Help in improving our data platform which is built around technologies like Spark, Snowflake, Kafka, Airflow, DBT
Work with mission teams of data analysts, data scientists, and product owners to deliver business outcomes like personalisation, next best offer, regulatory reporting.
Develop microservices to deliver ML based customized customer experience in MarTech space
Write code, test and deploy in production environments
Unit tests, integration tests, and CI/CD will be your tools to ensure production environments are not broken
Let's talk about you!
You'll be familiar with agile ways of working, work better as part of a team and be comfortable teaching others what you know.
 Hands-on experience building production data pipelines, ideally using one or more frameworks such as Spark, Kafka, Airflow
Proficient in Python, or willingness to learn and grow into Python from other languages (i.e., Scala, Java)
Have experience working with AWS technologies like ECS, S3, Cloudformation, IAM etc
Expertise in data modeling and establishing data architecture across multiple systems
Your sense of urgency + enthusiasm is impossible to ignore.
You make the hard look easy.
Your personal mantra is 'bring it on' when faced with a new challenge.
You are more concerned with team wins, rather than personal achievements.
Sound like you? 
That's a good sign! In return for your energy and ideas we offer genuine flexible family life / work balance e.g. adjusted days, hours. Health, well-being and social initiatives to help you feel well and connected, as well as our hugely popular extra week of leave program.  
We always support a safe, healthy, engaging and productive working environment for all employees and workers, whether that be in your home an office or a combination of both.  
We're Latitude, partners in money 
Digital payments, cards, loans and insurance is what we offer - but what we really do is help people from all walks of life shop and live better.  
Always living and breathing our values. Act Right, Show Care, Be Curious 
We're not engaging any recruitment agencies for this role, so if you're interested. Please apply directly!
Successful applicants will be required to complete a background check (including criminal history and bankruptcy check) prior to commencement of employment. Only open to Australian or New Zealand Permanent Residents or Citizens
Apply
Your application has been successfully submitted.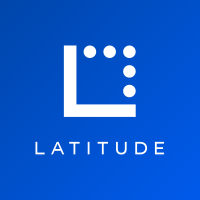 We're revolutionising how people borrow money so our customers can live better with good money habits