Android Developer
This job is no longer accepting applications.
The Role
You will be joining an established digital practice that focuses on great software engineering and a delightful user experience. Our work environment is relaxed and focused on achieving great customer outcomes. You will be working with some of the best digital talent in Australia to design, develop, and maintain Android applications from prototype to operational maturity, including our flagship Android app that is enjoyed by over 500k monthly active users and maintains an excellent app store rating of 4.5.
You will enjoy rapid prototyping, experimentation, and lean UX and delivery practices. You will ship code as early as possible to learn from customer feedback and quickly adapt to both qualitative and quantitative feedback. A proactive attitude helps you overcome blockers and get things done.
In return for your energy and ideas, we're able to offer you an attractive salary package + bonus, genuinely flexible work hours (adjusted days, hours, work from home), annual leave perks and a health and wellbeing program that helps you feel your best.
Responsibilities
Build native Android applications that are scalable, robust, secure, and delightful.
Assist in maintaining our solid CI/CD and release processes.
Contribute to Latitude's native engineering practice - culture, practices, standards, and ceremonies.
Data-focused, ensuring that we're always collecting data and generating insight.
Help recruit, coach, and mentor engineering talent.
Produce prototypes and POCs to validate assumptions.
Identify opportunities and innovate to improve our experiences and provide commercial value.
Background and Qualifications
2+ years commercial Android development experience.
Experience developing Android applications using Kotlin, RxJava, XML and Material Design.
Understanding of automated testing and modern Android architectures.
Experience developing apps that integrate with backend and third-party services.
Experience across the full software development lifecycle: analysis and design, development, testing, configuration management, deployment, and release
Ability to manage multiple competing priorities in a fast-paced environment.
Evidence that you're engaging in self-development and keeping up with the latest trends and news.
Strong communication skills and ability to collaborate.
Experience working in an agile environment.
Background in the finance industry is an advantage.
Apply
Your application has been successfully submitted.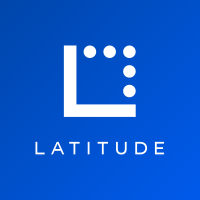 We're revolutionising how people borrow money so our customers can live better with good money habits