Sr Project Manager
This job is no longer accepting applications.
Join the Team Making Possibilities Happen
If you've ever used an ATM, paid a bill through your phone, sent money to a friend or shopped online, chances are your transaction was safeguarded and processed using our software. Now it's your turn to serve the payment needs of organizations and people the world over.
As a Sr Project Manager in Malaysia or Singapore, you will join a diverse, passionate team, dedicated to making possibilities happen in the payments industry!
The purpose of this ROLE is:
The incumbent will need to coordinate departmental or cross-functional teams, focused on the delivery of new products / systems or upgrade of existing products/systems. Monitoring the project from initiation through implementation and delivery, responsible for planning and directing schedules, managing resource needs, budget/spending. Organising cross-functional activities, ensuring completion of the project on time, with agreed-upon scope, within budget and of the highest quality, while managing escalation and issue resolution.
A typical day at ACI for a Sr Project Manager is:
Manage project scope to ensure what is being delivered is consistent with what was agreed upon with all necessary stakeholders, which includes ensuring proper charter and requirements development and sign-off.
Develop project plans that are inclusive of all necessary tasks, resources and constraints to ensure timely completion of projects.
Manage project issues and risks (technical and non-technical) through identification, evaluation, tracking, communication and mediation in an orderly manner and in accordance with ACI project management methodology.
Partner with the customers and/or internal partners to build strong cross-functional teams that can work through project challenges.
Facilitate successful negotiations as appropriate throughout the projects, ensuring consensus and agreement across customers and/or internal partners.
Keep all project stakeholders and management informed of project progress.
Perform other duties as assigned.
Understand and Adhere to all Corporate Policies to include but not limited to ACI Code of Ethics and Global Information Security.
Knowledge, Skills and Experience needed to succeed in this role:
Bachelor Degree or equivalent work experience.
Minimum 6 years of related experience
Experience in software development life cycle (SLDC) project management. Knowledge in Payment System, such as ATM, POS, and various global card schemes/switches experience is preferred
PMI Certification, working towards obtaining or approved equivalent which may include experience
Good interpersonal and written and spoken communication skills including the ability to guide an audience through clear, concise communication techniques
Resourceful, creative, people-orientated, customer focused and a team player
Ability to work in an international environment with minimum supervision
Benefits: In return for your expertise, we offer growth, opportunity, and a competitive compensation and benefits package in a casual work environment.
Apply
Your application has been successfully submitted.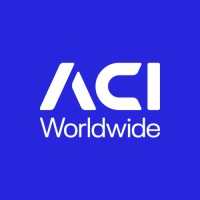 Real-Time Payments