Software Engineer
This job is no longer accepting applications.
JOB SUMMARY:
Plans, designs, develops and tests software systems or applications for software enhancements and new Company products. Majority of time spent on PC. Some limited Travel required, may be domestic or international.
JOB ACCOUNTABILITIES:
Responsible for designing, developing, testing and delivering high quality software/solutions. 
Creates and reviews product/project deliverables according to the life cycle methodologies (i.e., impact assessments, external and internal specifications, manuals, education material, etc.). 
Researches and resolves customer reported problems. 
Maintains working knowledge of the hardware platform, network and application layers.  
Manages the software dependencies for use in implementing proper solutions. 
Exhibits good technical and business judgment and thorough understanding of how customers use the Company product when dealing with product requirements, complex design issues, and tradeoffs.
MINIMUM JOB REQUIREMENTS:
Higher education (Bachelor's degree) in computer science or related field.  
2 years software development experience.
Apply
Your application has been successfully submitted.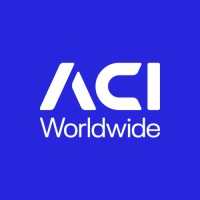 Real-Time Payments