Sr Software Engineer
This job is no longer accepting applications.
ACI Worldwide, Inc. is a global provider of electronic payments solutions for the world's top financial institutions, retailers and payment processors serving more than 800 customers in 88 countries. Customers rely on ACI software and services to deliver reliable, scalable and secure payment services every second every day. ACI has an exciting opportunity for a Security Engineer to join our team in Bangalore, India. 
Essential Duties and Responsibilities: 
·      Participates in validating compliance with the ACI Security Engineering Standard for ACI products. 
·      Completes application vulnerability testing, analysis and reporting for ACI product development projects. 
·      Requires contact with technical staff and management at ACI. 
·      Responsible for reporting progress for and meeting all assigned goals. 
·      Assumes primary responsibility for the security architecture of ACI products  
·      Develops architecture for specific infrastructure products and utilities, such as data encryption, application public key infrastructure, application permission models, and installation security  
·      Helps train staff 
Minimum Requirements Needed: 
·      Bachelor's degree in computer science or related field or equivalent experience. 
·      Specific knowledge of software development technology and methodology 
·      Understanding of Application vulnerabilities and their countermeasures. 
·      7+ years of secure Application Development process experience 
·      Knowledge of secure application development processes 
·      Must have web application programming experience specifically in Java or C++ 
·      Hands on experience with SAST, DAST and open source security management tools 
Highly Desired Skills: 
·      CISSP certification; Ethical hacker training and/or certification; PADSS/PCI DSS experience 
·      Application threat modeling 
·      Hands on experience with Klockwork, CheckMarx, IBM App Scan, Burp Suite, ZAP and Threat modeling tools 
·      CICD & Dev/SecOps experience 
Strong analytical skills with the ability to work with detailed information
Apply
Your application has been successfully submitted.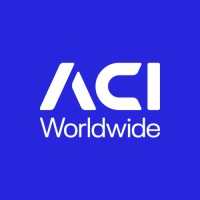 Real-Time Payments