Merchant Integration Consultant
This job is no longer accepting applications.
Let's take a look at the role.
Reporting to the Integration Lead & working closely with Systems Support Analyst you will be responsible for the project management of all merchant integration aspects on an exciting new product release, this will include upgrading existing payment plugins & custom integrations whilst developing new systems, strategies and policies.
Oversight of all merchant resources / updates to reflect new product release
Lead product demonstration updates across entrprise partners
Analyse existing capabilities to identify potential issues and areas for improvement.
Documenting process changes & integration P&P's across all mediums.
Understanding merchant requirements, gathering functional and non-functional requirements, write use cases and devise a project plan.
Lets take a look at you
As an experienced Project Manager / Co Ordinator you're a real people person, you naturally develop and maintain strong communication networks with all internal and external stakeholders to ensure successful outcomes. You can articulate key messages clearly and explain technical concepts to a non-technical audience.
Have a technical background and knowledge in eCommerce platforms, POS platforms and web APIs.
Experience in documenting process updates in format relevant to each stakeholder
knowledgeable in prince2 and agile project management and delivery methodologies.
Good understanding of Web APIs, and various eCommerce platforms.
Apply
Your application has been successfully submitted.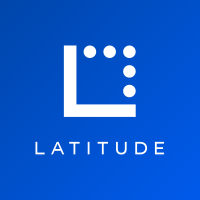 We're revolutionising how people borrow money so our customers can live better with good money habits