Senior Software Engineer- DevOps
This job is no longer accepting applications.
What will you be doing?
You'll be joining a close knit, super motivated agile team to drive innovation through digital development. Just some of the tech you'll be working with: Golang, Python, JavaScript and AWS API's. As a Senior Engineer you'll also:
Design, develop and maintain world class distributed systems and services
Build and Run co-exist together
Work with Scrum Masters and Product Owner to plan, monitor and control solution delivery
Improve API development capabilities
Building toolkits to enhance enterprise teams performance
Let's talk about you
You're a creative problem solver who naturally challenges what they're told. As an Agile advocate you'll work with other business areas influencing our new ways of working. Oh, some of the tech stuff we'll need:
You're an awesome coder with various other languages under your belt
AWS – have worked with applications and AWS API's; if you've built the infrastructure, even better
Don't know Golang? No problem, we'll help you pick it up along the way
We're ultimately looking for Senior Engineers who just love software design and coding, the person who's always looking for the next best technology / app / service…
Sound like you?
That's a good sign! In return for your energy and ideas we offer genuine flexible family life / work balance e.g. adjusted days, hours. Health, well-being and social initiatives to help you feel great and connected, as well as our hugely popular extra week of leave program.
We always support a safe, healthy, engaging and productive working environment for all employees and workers, whether that be in your home an office or a combination of both. We live and breathe our values. Act Right, Show Care, Be Curious
Apply
Your application has been successfully submitted.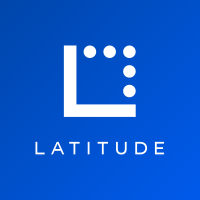 We're revolutionising how people borrow money so our customers can live better with good money habits