Sr Technical Consultant
Job Description
Join the Team Making Possibilities Happen
If you've ever used an ATM, paid a bill through your phone, sent money to a friend or shopped online, chances are your transaction was safeguarded and processed using our software. Now it's your turn to serve the payment needs of organizations and people the world over.
As a Principal Project Manager in Tokyo, Japan, you will join a diverse, passionate team, dedicated to making possibilities happen in the payments industry!
This purpose of this ROLE is:
Lead multiple & complex implementations of ACI's solutions to achieve quality and customer success within the timeframe & budget. Responsible for planning & controlling the execution and the quality of all the project activities.
A typical day at ACI for a Principal Project Manager is:
Understand the customer's expectations, business needs, environment and internal practices in order to steer the project toward customer's success.
Develop and control the project plan, including the tasks, timeline and resources.
Manage customer expectations, processes and implementations procedures.
Lead and motivate the project team, including internal resources and external vendors; set objectives and priorities; assign and review work.
Acts as the primary interface with the customers and partners, key stakeholders, business and technology teams. Maintain a supportive and continued relationship between the stakeholders and the project team.
Develop strong customer relationships and ensure customer's sponsors are engaged in order to develop a trusted advisor relationship.
Report project progress to the customers' and company's management. Proactively communicate status of problems/issues/risks.
Ensure problems are systematically & timely tracked, escalated and followed-up until resolution.
Identify project issues & risks and drive resolution & mitigation plans.
Ensure robust change management process is established – manage approval from sponsor and Steering Committee for any impacts on timelines, budget, benefits or scope.
Ensures that approved methods, processes and tools are consistently followed using ACI's documented Global Implementation Methodology.
Manage transition processes from the Sales organization at the initiation of projects and to the Support organization at the completion of projects.
Accountable for forecasting & achieving the project financial objectives: revenue, profitability (gross margin), and compliance.
Develop the team's knowledge by contributing process improvements, documentation, tools and best-practices.
Performance is typically measured by the overall customer satisfaction with ACI and its delivered solutions as well as the adherence to project schedules/milestones, revenue targets, project profitability, and compliance to internal processes.
Perform other duties as assigned.
Understand and Adhere to all Corporate Policies to include but not limited to ACI Code of Ethics and Global Information Security.
Knowledge, Skills and Experience needed to succeed in this role:
Bachelor's degree, preferably in Computer Science or equivalent.
Minimum 8 years of related experience IT related field, preferably with a Solution vendor in the payment or financial industry.
Experience in servicing large Enterprise customers (especially within the BFSI industry) in the ASIA region.
Experience in software development life cycle (SLDC) project management, including large Professional Services engagement
Sound functional or technical knowledge of payment solutions (corporate, treasury, retail, real-time, payment intelligence, digital channels, etc). Sufficient technical abilities to review functional & technical specifications documents, system architecture, hardware/software specifications, communicate issues and drive resolution.
Operational knowledge of payment business processes or domains (banks, schemes, central switches, etc).
Ability to speak fluent English and Japanese
Benefits: In return for your expertise, we offer growth, opportunity, and a competitive compensation and benefits package in a casual work environment.
Are you ready to help us transform the world of electronic payments? To learn more about ACI Worldwide, visit our web site at www.aciworldwide.com
ACI Worldwide is an AA/EEO employer in the United States, which includes providing equal opportunity for protected veterans and individuals with disabilities, and an EEO employer globally.
Apply
Your application has been successfully submitted.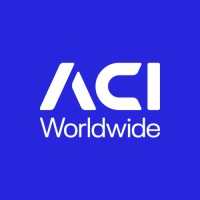 Real-Time Payments