Technical Support Analyst
Job Description
As a Technical Support Analyst In Melbourne or Sydney, Australia you will join a diverse, passionate team, dedicated to making possibilities happen in the payments industry!
This purpose of this ROLE is:
Ensures existing ACI customers receive a first-class delivery service in accordance with customer expectations and contractual agreements. Primarily responsible for support for diagnosing, troubleshooting and debugging complex software integrations and network systems. Reports design, reliability and maintenance problems or bugs to engineering/software engineering teams. Provides support to customer/users where the product is highly technical or sophisticated in nature. Normally receives general instructions on routine work, detailed instructions on new projects or assignments.
A Typical day at ACI for a Technical Support Analyst is:
Understand and Adhere to all Corporate Policies to include but not limited to ACI Code of Ethics and Global Information Security.
Researches and resolves customer reported issues related to a product or discipline.
Gathers data, tests and replicates problems. Answers questions related to configuration and operation by testing,
reviewing code (if available) and reviewing documentation.
Installs application and troubleshoot failure of installations.
Consults with and coordinates the efforts of other technicians to resolve customer issues and questions in a timely manner.
Perform other duties as assigned.
Knowledge, Skills and Experience needed to succeed in this role:
Bachelor's degree in Computer Science, Information Systems or a related degree or an equivalent experience in product/application support.
4 years of product/application support.
An understanding of multiple OS platforms and SaaS environments.
Hands on experience with troubleshooting IT applications with application, web and networking issues
Ability to learn new software products quickly to keep up with changes in organization.
Strong analytical, organizational, communication, interpersonal skills and project management skills are essential.
Ability to work well under pressure and handle a large work load.
You are a solid fit for this position if you also have:
Strong communications skills
Ability to work well with people
Strong customer service ethos
Up-to-date knowledge of the latest IT and software trends
Benefits: In return for your expertise, we offer growth, opportunity, and a competitive compensation and benefits package in a casual work environment.
Apply
Your application has been successfully submitted.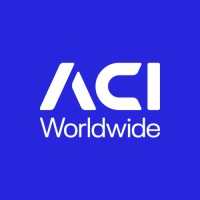 Real-Time Payments