Head of Architecture & Strategy
This job is no longer accepting applications.
About the job
Flexible working benefits

One of the most attractive individual bonus structures in the market

The opportunity to drive Latitude's Architectural Road Map.
As the Head of Architecture & Strategy, you will lead the creation, iteration, and maintenance of the technology strategy aligned to our overall enterprise strategy.
Work with stakeholders to communicate the technology strategy, ensuring alignment of team objectives, priorities, and performance outcomes (OKRs)
Manage the enterprise platform architecture schematic, ensuring the experiences, products, and capabilities meet our strategic requirements.
Understand business strategies and architecture needs and define innovative and sustainable architectural roadmaps that enable incremental and continuous delivery of business value.
Set direction and provide guardrails to enable the platform engineering teams to work autonomously across domains and drive outcomes consistent with business and technology strategies.
Ideally, we're looking for someone who:
Has previous experience building and leading successful teams.
Is a leader who has the confidence to inspire others, but the humility to learn from them too.
Has deep domain knowledge and acumen to define architectural standards, blueprints, and technology roadmaps that align to strategic goals.
Has knowledge of frameworks, practices, and methods for defining architectures within highly complex technology landscapes spanning multiple business units and geographies.
Is a big picture thinker and is willing to accept and adapt ideas from various sources
Is passionate about exploring new technologies and transforming them from curiosities to customer success stories to business results (current and future).
Has a proven record of influencing senior executives and stakeholders with competing interests to achieve consensus.
Can quickly assess and address the viability/ impact of new or emerging technologies.
What is it like to work with us?
The Technology & Operations team share a commitment to solving problems quickly and efficiently. We aim to help one another achieve amazing things for our customers, people, and community.
We push the boundaries of what's possible and always work with the customer at the heart of everything we do. We love learning off each other and sharing what we've learned.
We really believe that our customers should be delighted by great products, and those great products are produced by empowered teams.
Sound like you?
That's a good sign! In return for your energy and ideas, we offer genuine flexible family life/work balance e.g., adjusted days, hours. Health, well-being, social initiatives to help you feel great and connected, as well as our hugely popular extra week of leave program.
We always support a safe, healthy, engaging, and productive working environment for all employees and workers, whether that be in your home an office or a combination of both. We live and breathe our values. Act Right, Show Care, Be Curious
We're not engaging any recruitment agencies for this role, so if you're interested. Please apply directly!
Successful applicants will be required to complete a background check (including criminal history and bankruptcy check) prior to commencement of employment. Only open to Australian or New Zealand Permanent Residents or Citizens
Apply
Your application has been successfully submitted.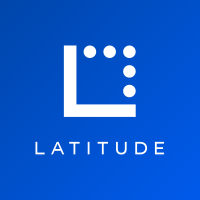 We're revolutionising how people borrow money so our customers can live better with good money habits