Sr Technical Consultant
This job is no longer accepting applications.
ACI Worldwide is trusted by many of the world's largest banks, processors and retailers to provide their payment systems. Supporting the geographic spread of our customers we have more than 4,200 employees worldwide and offices in principal cities around the globe.
The Senior Technical Consultant has three primary responsibilities within a customer project:
Owns the technical implementation of the ACI Back Office solution; either as whole solution or as part of a bigger solution once the technical solution has been defined. 
Provides guidance to the project's ACI Technical Consultant(s) through their internal testing, installation, configuration and testing support activities; and is thereby responsible for the quality of these activities.
Acts as a technical consultant to the client on ACI Back office products; with emphasis on the card acquiring and issuing areas.
This role requires significant experience with ACI Back Office products and domain expertise in merchant acquiring, card issuing as well as clearing and settlement of various card schemes within the payment space. Ideally, the candidate should have experience as an ACI Technical Consultant, but it is not a requirement.
The role is client-facing at times and therefore requires excellent verbal and written communication skills. The person filling the role must be prepared to travel for onsite implementation as well as meetings with clients.
Accountabilities
During the Solution Planning phase, support/assist the Product Owner/ Project Manager in defining/clarifying the technical tasks required to implement a project, including estimating these tasks where required.
Reviewing the Solution Definition Document (SDD) or Product Requirement document (PRD) drawn up by the Product Owner/Solution Architect to understand the solution prior to distribution to the client.
Owning the ACI Back Office solution design once it has been handed over from the ACI Product Owner/Solution Architect.
Understand ACI's Implementation Methodology (IM) and Product Development Methodology (PDM) and be able to adapt these to suit the project.
Raising an alert to the Product Owner/Project Manager and initiating the appropriate change request where problems with the system design or implementation are encountered which cannot be worked around without changes to the solution.
Processing technical change requests to the solution and feeding the resultant actions from these changes back to the Product Owner/ Project Manager.
The Senior Technical Consultant should review each change request for the possibility of standard rather than custom solutions. Wherever possible, the client should be encouraged to opt for existing standard solutions. The Senior Technical Consultant liaises with the Product Development (PD) where potential enhancements to the standard product suite are suitable to satisfy change requests.
Providing guidance to Technical Consultant on their project activities, thereby ensuring the quality of these activities. The level of guidance required will vary depending on the experience level of the Technical Consultant. Typical tasks may include reviewing the internal test environment preparation, internal test plan and his or Technical Consultant's her client server environment preparation and implementation. The Senior Technical Consultant supports the Technical Consultants when they require assistance troubleshooting particularly difficult client issues.
Reviewing functional specifications written by Software Engineers for consistency with the customer's requirements and solution design. Answering any questions the engineers raise regarding client requirements.
Participating in retrospective/post-project reviews.
Deep expertise in acquiring, clearing and settlement functionality in the Back-Office domain.
Good interpersonal skills and customer service skills are necessary, and strong written and verbal communication skills are required.
Performs other duties as assigned.
Please note that for larger projects these responsibilities may be divided amongst several individuals.
Senior Technical Consultant will provide regular verbal or written status updates to the Product Owner/Project Manager on any design or consultancy actions they currently own. They are also responsible for informing the Product Owner/Project Manager of any technical risks they become aware of.
Externally, the Senior Technical Consultant interfaces with both the business and delivery departments of banks and financial institutions, retailers, and processors of various sizes.
Must Have
5+ year's implementation experience in Back Office projects.
3+ years' experience in the card payments industry
Significant knowledge of the card acquiring solutions
Significant knowledge of clearing and settlement solutions in the region
Knowledge of Linux and/or UNIX platforms
Knowledge of Oracle and/or Postgres database
Good interpersonal skills, customer service skills and written and verbal communication skills
Referred Skills and Experience
Knowledge of COBOL programming language
Knowledge of testing
Ability to write shell-type (e.g. Perl, Python) scripts on UNIX/Linux platforms
Ability to travel both within the Pacific region and abroad depending on project and business needs where required
Education and Other Qualifications
A Bachelor's degree (BA or BS) from a four-year college or university is preferred.
If the candidate does not have a degree in software development, he or she will have to demonstrate significant experience within the industry and familiarity with Back Office payment ecosystem.  
Apply
Your application has been successfully submitted.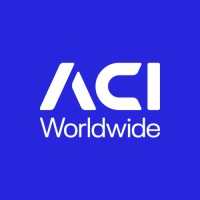 Real-Time Payments