Sr New Business Developer
Job Description
Senior New Business Developer
Job Summary :
The Sr New Business Developerbuilds relationships and establishes selling opportunities at net new logos within ACI's Tier 2 and 3 territory. The role focuses on building trust with new prospects and effectively generating sales opportunities that create value for the customer and establish ACI's footprint at the business. This individual is especially successful when they maintain a self-starter attitude—able to operate with a mindset that embraces new business development and create opportunities from scratch.
This role is responsible for the attainment of quota within their territory of net new logos and remains accountable to the geographic leader who oversees all Tiers 2 and 3 sales for their geography within the on premise business. In addition to being a self-starter, the New Business Developer understands their customers' needs at an intimate level and activates the appropriate cross-functional ACI resources, including Strategic Product Consultants, Customer Solution Specialists, and Breakout Deal Developers as needed to articulate the ACI value proposition and drive an opportunity to close.
Additionally, the New Business Developer acts as an orchestrator of the sales opportunity and oversees regular maintenance and updates to records within the CRM to drive pipeline hygiene. They must maintain strong skills in articulating ACI's value proposition, positioning a value story that relates to a customer's needs, and exhibit a deep understanding of their customer, ACI's solution set, industry trends, and their customers.
Job Responsibilities:
Establish net new logo customers in assigned territory and achieve individual sales quota expectations, escalating issues and challenges as necessary to geographic leadership.
Take ownership and responsibility for prospect territory, identifying and managing ACI's relationship with critical customer stakeholders, with emphasis on developing and maintaining effective relationships with the right executives and leaders at the customer who are influencers and decision makers.
Act as the gatekeeper and expert for ACI's relationship with the prospect, actively working with the cross-functional team to bring the right people to bear for relevant customer conversations.
Be the absolute expert on the customer's needs within the payment solutions space, their current and future business challenges, and potential intersects with ACI's offerings.
Identify opportunities to establish ACI's footprint of products and services at the customer for assigned accounts, working creatively to define opportunities that will deliver high mutual value.
Update and regularly maintain a master account plan that feeds ACI's customer relationship and drive account strategy with cross-functional counterparts; this includes identifying circumstances to bring in ACI technical specialists.
Perform regular due diligence on customer including but not limited to recent news, financial results, competitive landscape, organizational changes, emerging challenges, etc.
Provide updates to leadership for the on premise organization, informing the sales leaders of any key developments and delivering a clear point of view of next steps to build the necessary trust that results in closed-won business.
Develop short- and long-term selling strategies to maintain customer relationships and map the current stakeholder structure to align with ACI's selling agenda.
Manage the end-to-end process of bringing identified opportunities through the proposal, quote, contract, order, and post-sales support stages of the sales process. At every stage, the role is accountable for maintaining accurate records and notes of opportunity progress, risks, and updates.
Report all administrative aspects of the assignment including but not limited to account profiles, sales pipeline records, current and prospective customer organization charts with decision makers, account plans, and value proposition materials consistent with ACI's leading practices.
Stay current on ACI products, enhancements, and movement in the marketplace, highlighting relevant industry news and trends, identifying competitive pressures to ACI, and addressing with customers in a form that underscores depth of knowledge.
Perform other duties as assigned.
Understand and adhere to all corporate policies to include but not limited to the ACI Code of Business Conduct and Ethics.
Understands and complies with Risk Management program requirements including identification of risks, key controls, and control testing as applicable to their responsibilities.
Knowledge, Skills and Experience required for the job:
Bachelor's degree or global equivalent
7 -10 years of experience in a related industry such as technical support, system administration or product development type roles with exposure to marketing.
Preferred Knowledge, Skills and Experience needed for the job:
MBA preferred.
Excellent verbal and written communication skills needed while representing ACI in internal and external meetings as it relates to strategy and roadmaps for the respective business unit.
Comprehensive knowledge of the field and the ability to complete specialized complex assignments.
Knowledge and understanding of products, competitive offerings and market drivers.
The ability to work on complex and diverse issues where analysis of situations or data requires an in-depth evaluation or analysis of variable factors.
Creation of quality, easy to understand papers and presentations
Strong Power Point skills
Proven track record of Product Management success
Ability to manage with a global geographic focus.
The ability to manage a team by encouraging focus on ingenuity and results and providing review of progress and evaluations.
About Us
ACI Worldwide is a global leader in mission-critical, real-time payments software . Our proven, secure and scalable software solutions enable leading corporations, fintechs and financial disruptors to process and manage digital payments , power omni-commerce payments , present and process bill payments , and manage fraud and risk . We combine our global footprint with a local presence to drive the real-time digital transformation of payments and commerce.
Apply
Your application has been successfully submitted.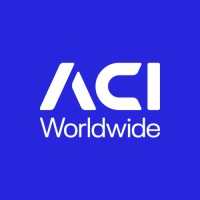 Real-Time Payments