Sr Revenue Accountant
Job Description
Join the Team Making Possibilities Happen
If you've ever used an ATM, paid a bill through your phone, sent money to a friend or shopped online, chances are your transaction was safeguarded and processed using our software. Now it's your turn to serve the payment needs of organizations and people the world over.
As a Senior Revenue Accountant in Singapore, you will join a diverse, passionate team, dedicated to making possibilities happen in the payments industry!
This purpose of this ROLE is:
Implements controls and evaluates actions required for compliance with the company's revenue recognition accounting process, including the bookings and billings process. Performs revenue recognition analysis to ensure invoice accuracy and proper revenue recognition. Completes all required month-end close activities related to revenue recognition accounts including revenue reconciliation and management reporting. May work with legal and sales personnel in reviewing revenue contracts to ensure adherence to company policies and resolves any revenue issues. Follows control procedures and interacts with audit or other functions to ensure compliance with company policy and proper revenue recording.
A Typical day at ACI for a Senior Revenue Accountant is:
Performs monthly revenue recognition accounting process including revenue posting, preparation of revenue related journal entries; complete revenue related account reconciliations; deferred and unbilled revenue analysis, deferred cost adjustment entry.
Performs revenue recognition assessment on signed contracts for APAC region
Prepares quarterly audit schedules.
Interacts with external and internal auditors and provide revenue data and supporting, as required.
Coordinates activities with the Manager of Revenue Accounting, Sales Management and Project Management to analyze activities impacting license fees and services revenue.
Participate in ad hoc projects as needed
Perform other duties as assigned.
Understand and Adhere to all Corporate Policies to include but not limited to ACI Code of Ethics and Global Information Security.
Knowledge, Skills and Experience needed to succeed in this role:
Bachelor's degree in Accounting or ACCA
Minimum 5 years of accounting experience
Strong knowledge of software revenue recognition
Familiarity with Oracle Accounting or RevPro is a plus
Advanced MS Excel skills.
Strong problem solving and analytical skills
Benefits: In return for your expertise, we offer growth, opportunity, and a competitive compensation and benefits package in a casual work environment.
Are you ready to help us transform the world of electronic payments? To learn more about ACI Worldwide, visit our web site at www.aciworldwide.com
ACI Worldwide is an AA/EEO employer in the United States, which includes providing equal opportunity for protected veterans and individuals with disabilities, and an EEO employer globally.
About Us
ACI Worldwide is a global leader in mission-critical, real-time payments software . Our proven, secure and scalable software solutions enable leading corporations, fintechs and financial disruptors to process and manage digital payments , power omni-commerce payments , present and process bill payments , and manage fraud and risk . We combine our global footprint with a local presence to drive the real-time digital transformation of payments and commerce.
Apply
Your application has been successfully submitted.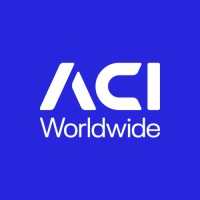 Real-Time Payments