Client Service Director
This job is no longer accepting applications.
Join the Team Making Possibilities Happen
If you've ever used an ATM, paid a bill through your phone, sent money to a friend or shopped online, chances are your transaction was safeguarded and processed using our software. Now it's your turn to serve the payment needs of organizations and people the world over.
 As a Client Service Director in Japan, Tokyo, you will join a diverse, passionate team, dedicated to making possibilities happen in the payments industry!
The purpose of this ROLE is:
The Client Service Director role is accountable for all aspects of the pre-contract engagement with our customers and prospects across all ACI solutions. These solutions will include ACI products as well as extended functionality, and may include third party products or services.
The Client Service Director is accountable for delivering all services components of the pre-contract phase, which include pre-sales orchestration for target accounts, revenue forecasting and target account governance. During the implementation, the Client Service Director is accountable for the executive relationship, contract management and customer escalations. The Client Service Director is accountable for managing the services P&L across a defined territory. Key metrics of success will include customer satisfaction, bookings, and accurate program definition with requirements, scope, schedule and cost.
A Typical day at ACI for a Client Service Director is:
Relationship management, sales process management and requirements gathering
Process management, project financials and revenue forecasting
Work collaboratively with other organizations both inside and outside ACI
Maintain a focus on customer satisfaction and loyalty while balancing internal pressures
Lead and motivate cross functional teams
Anticipate growing and changing program needs and take proactive steps
Manage a complex and ever-increasing portfolio of projects and products
Instill a nimble, flexible and creative culture with an emphasis on customer satisfaction & loyalty
Attain/exceed customer satisfaction metrics, customer engagement objectives
Ensure continuous clutching/collaboration with the relevant organizations to deliver a unified customer experience
Deliver customer-accepted accurate requirements that drive quality on-time and on-budget projects
Knowledge, Skills and Experience needed to succeed in this role:
Bachelor's Degree in related field
Minimum 10 years of relevant experience in payment industry
Ability to speak fluent English and Japanese
Benefits: In return for your expertise, we offer growth, opportunity, and a competitive compensation and benefits package in a casual work environment.
Are you ready to help us transform the world of electronic payments? To learn more about ACI Worldwide, visit our web site at www.aciworldwide.com
ACI Worldwide is an AA/EEO employer in the United States, which includes providing equal opportunity for protected veterans and individuals with disabilities, and an EEO employer globally.
Apply
Your application has been successfully submitted.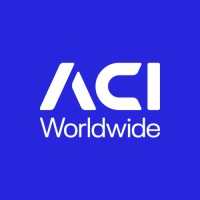 Real-Time Payments