Scrum Master
This job is no longer accepting applications.
We are looking for an experienced Scrum Master to help our business adopt, grow and mature agile ways of working.
As a trusted advisor to business sponsors, Tribe Leads, Product Owners, Squads, and our Profession Homes:
You'll work to embed the Scrum framework and instil an agile culture, principles, values and practices.
Empower teams to collaborate and make effective decisions, promoting continuous improvement, problem solving skills and nurturing an agile mindset.
Support squads to deliver customer, user and business value.
Strive to build a collaborative and high performing team culture.
Let's Talk about you!
You're a passionate Scrum Master, with in-depth knowledge of the theory and pragmatic practices that make Scrum effective. You have a proven track record in value-based delivery.
Several years of experience in a focussed agile practitioner role, preferably in a dynamic technology company. Any banking or finance domain expertise is a nice to have.
You have experience working with multiple agile frameworks such as Scrum, Kanban and scaled techniques such as big room planning.
You're passionate, committed, responsive and a great communicator.
You have a strong appetite for learning and a growth mindset for feedback. In a nutshell, you're coachable!
You enjoy teaching, coaching, mentoring and seeing others succeed.
You're intrinsically aware of group relationship dynamics.
You are not afraid to raise ideas and drive change to remove impediments from your teams.
Sound like you?
That's a good sign! In return for your energy and ideas we offer genuine flexible family life / work balance e.g. adjusted days, hours. Health, well-being and social initiatives to help you feel great and connected, as well as our hugely popular extra week of leave program.
We always support a safe, healthy, engaging and productive working environment for all employees and workers, whether that be in your home an office or a combination of both. We live and breathe our values. Act Right, Show Care, Be Curious
Successful applicants will be required to complete a background check (including criminal history and bankruptcy check) prior to commencement of employment. Only open to Australian or New Zealand Permanent Residents or Citizens
Apply
Your application has been successfully submitted.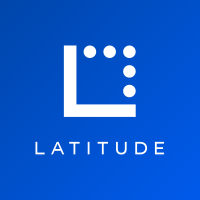 We're revolutionising how people borrow money so our customers can live better with good money habits