Principal Account Executive
This job is no longer accepting applications.
Join the Team Making Possibilities Happen
If you've ever used an ATM, paid a bill through your phone, sent money to a friend or shopped online, chances are your transaction was safeguarded and processed using our software. Now it's your turn to serve the payment needs of organizations and people the world over.
As a Principal Account Executive in Singapore, you will join a diverse, passionate team, dedicated to making possibilities happen in the payments industry!
The purpose of this ROLE is:
Market ACI products and services to current and potential customers within a defined territory and/or industry and manages ACI's overall relationship with established accounts. Develop strategy and manages the process of bringing the identified marketing opportunities to a logical close. Assist distributors in their efforts to sell ACI products and services where appropriate. Keep current on ACI products/enhancements, competition and industry trends. Maintain account and territory records, update management on account activity and provide forecast data as requested.
A typical day at ACI for a Principal Account Executive is:
Identify opportunities to market ACI products and services to current and prospective customers in the assigned territory. Develops strategy and manages the process of bringing the identified marketing opportunities to a logical close, consistent with ACI's sales best practices.
Manage ACI's overall relationship with current and prospective customers, with emphasis on developing and maintaining effective relationships with key executives. Customer satisfaction and loyalty are key requirements and measurements.
Manage all administrative aspects of the assignment including but not limited to account profiles, sales pipeline records, current and prospective customer org charts, etc., consistent with ACI's sales best practices.
Keep current on ACI products/enhancements, competition activities and industry trends.
Perform other duties as assigned.
Understand and adhere to all corporate policies to include but not limited to ACI code of ethics and global information security.
Knowledge, Skills and Experience needed to succeed in this role:
Bachelor's Degree
Minimum 10 years of successful direct sales experience in industries targeted by ACI (financial institutions, processors, merchants, etc.), preferably selling payments solutions.
Proven successful sales records in selling payment services.
Excellent presentation, verbal and written communication skills.
Ability to prospect for large complex sales opportunities.
Ability to understand the business and technical solutions.
Ability to move the sales process to closure.
Ability to articulate and professionally present solutions and to respond creatively to customers' needs.
Ability to work independently, under pressure and is self-motivated
Ability to understand customer business requirements and possess the knowledge of products/solution/services offering.
Strong in account planning and execution
Strong customer relationships
Selling technology solutions into multi-national organizations, large on-line retailers, ecommerce companies, and/or merchant acquirers/processor experience is highly desired.
Salesforce.com experience preferred.
 Ability to travel (40-50%)
Benefits: In return for your expertise, we offer growth, opportunity, and a competitive compensation and benefits package in a casual work environment.
Are you ready to help us transform the world of electronic payments? To learn more about ACI Worldwide, visit our web site at www.aciworldwide.com
ACI Worldwide is an AA/EEO employer in the United States, which includes providing equal opportunity for protected veterans and individuals with disabilities, and an EEO employer globally.
#LI-KCYY
ABOUT US
About ACI Worldwide 
ACI Worldwide powers  digital payments  for more than 6,000 organizations around the world. More than 1,000 of the largest financial institutions and intermediaries, as well as thousands of global merchants, rely on ACI to execute $14 trillion each day in payments and securities. In addition, myriad organizations utilize our  electronic bill presentment and payment  services. Through our comprehensive suite of software solutions delivered on customers' premises, through the public cloud or through  ACI's private cloud , we provide real-time, immediate payments capabilities and enable the industry's most complete  omni-channel payments  experience.
Apply
Your application has been successfully submitted.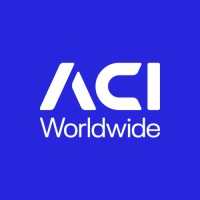 Real-Time Payments