Sr Scrum Master
This job is no longer accepting applications.
Job Summary:
Manage multiple highly complex project(s) in accordance with ACI Project Management methodology. Manage the development and implementation process of the company's products and/or services.
Coordinate cross-functional squads. Direct the project from initiation through implementation and delivery. Plan and direct schedules and monitor budget/spending. Guide projects through to completion on time, within scope, and budget, meeting and/or exceeding quality standards.
Job Responsibilities:
Manage all aspects of the project life cycle including scope, initiation, planning, execution, closure, expenditure, benefits realisation and evaluation.
Effectively manage relationships and communication with project stakeholders, delivery squads; customers and/or third parties. Resolve and manage any conflicts as they arise.
Develop project plan, schedule, agreement, and proposal to ensure timely completion of projects, within budget.
Manage aspects of the project including but not limited to research, analysis, documentation, design/development, testing, problem resolution, negotiations, training, status reporting, implementation, project closing and post-rollout review/audit. Including all project deliverables.
Establish strong and effective peer relationships with customer delivery squads and stakeholders.
Balance competing demands to ensure project objectives are achieved.
Understanding of Agile methodologies and an ability to apply these in practice.
Develop and execute project plan, quality reviews and provide recommendations.
Solve project issues and risks (technical and non-technical) through identification, evaluation, tracking, communication and mediation.
Develop and presents project documentation and communication with all project stakeholders.
Develop and implement the financial management plan which may include estimating, tracking, controlling, forecasting and/or reporting project financials.
Monitor squad billable utilisation – ensure that squad members are utilised according to key utilisation metrics.
Participate and/or lead project management process improvement and best practice assignments.
Understand and adhere to all corporate policies to include but not limited to the ACI Code of Business Conduct and Ethics.
Knowledge, Skills and Experience required for the job:
Bachelor's degree or equivalent work experience.
Confident negotiator that can manage expectations to negotiate successful delivery outcomes.
Good leadership skills to set direction for the squad.
Excellent communication skills, verbal and written.
At least 5 years Project Management related experience in the Payments domain.
Proven experience working with an Agile delivery framework as Scrum Master or equivalent.
PMI / CSM Certification or working towards obtaining or equivalent experience.
Others:
Domestic and International maybe required (when government agency permits). 
You will need to have a New Zealand work rights to apply for this role. 
The successful candidate will be working from home full-time with requirement to work at customer site from time to time. 
Apply
Your application has been successfully submitted.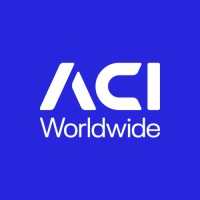 Real-Time Payments