Principal New Business Developer
This job is no longer accepting applications.
Join the Team Making Possibilities Happen
If you've ever used an ATM, paid a bill through your phone, sent money to a friend or shopped online, chances are your transaction was safeguarded and processed using our software. Now it's your turn to serve the payment needs of organizations and people the world over.
As a Principal New Business Developer (Sales) in Singapore, you will join a diverse, passionate team, dedicated to making possibilities happen in the payments industry!
The purpose of this ROLE is:
Responsible for prospecting and selling the full line of ACI products and services. Develop a plan and manage the process of bringing the identified sales opportunities to a successful close. Establish relationships and secure contracts with new customers to achieve individual annual sales quotas. Partner with Solution Consultants, Channel Managers, and Product Specialists where required to meet customer needs. Maintain account and territory records, updates management on account/pipeline activity, and provides accurate and timely forecast data on a consistent schedule.
A Typical day at ACI for a Principal New Business Developer is:
Identifies opportunities to promote ACI products and services to current and prospective customers in the assigned territory or industry vertical.
Establishes ACI's overall relationship with prospective customers, with emphasis on developing and maintaining effective relationships with key decision-makers.
 Strategically partner with both business and technical teams internally and externally to identify technology solutions.
 Accountable for establishing sales strategies and mobilizing the appropriate ACI resources to close the opportunity.
 Manage all administrative aspects of the assignment including, but not limited to account profiles, sales pipeline records, prospective customer organization charts, consistent with ACI's sales best practices.
 Stay current on ACI products/enhancements, competitive activities and industry trends.
 Perform other duties as assigned.
· Understand and Adhere to all Corporate Policies to include but not limited to ACI Code of Ethics and Global Information Security.
Knowledge, Skills and Experience needed to succeed in this role:
Bachelor's degree
Minimum 10 years of relevant experience.
Payments or payments processing related sales experience.
Excellent presentation, verbal and written communication skills.
Understanding and knowledge of products/solutions currently marketed by ACI is a plus.
 Benefits: In return for your expertise, we offer growth, opportunity, and a competitive compensation and benefits package in a casual work environment.
Are you ready to help us transform the world of electronic payments? To learn more about ACI Worldwide, visit our web site at www.aciworldwide.com
ACI Worldwide is an AA/EEO employer in the United States, which includes providing equal opportunity for protected veterans and individuals with disabilities, and an EEO employer globally. 
Apply
Your application has been successfully submitted.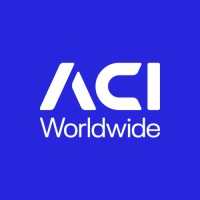 Real-Time Payments