Principal Technical Consultant
This job is no longer accepting applications.
Join the Team Making Possibilities Happen
If you've ever used an ATM, paid a bill through your phone, sent money to a friend or shopped online, chances are your transaction was safeguarded and processed using our software. Now it's your turn to serve the payment needs of organizations and people the world over.
As a Principal Technical Consultant in Japan, you will join a diverse, passionate team, dedicated to making possibilities happen in the payments industry!
The purpose of this ROLE is:
Ensures new and existing ACI customers receive a first class delivery service in accordance with customer expectations and contractual agreements. Primarily responsible for the identification/development of solutions for customers using company products, outsourced solutions and/or proprietary tools/techniques implemented by others. Defines customer needs and develops a plan and proposal for delivery of the project. Viewed by customers as a consultant. Performance is typically evaluated based on utilization, (i.e., billable hours).
A typical day at ACI for a Principal Technical Consultant is:
Analyze client's business needs, integrates client's business strategies and recommend appropriate information technology solutions utilizing ACI's methodologies.
Conduct analysis of corporate objectives, critical success factors, business functions and processes.
Plan, integrate and manage the implementation of new technology.
Solve highly technical and complex problems for project(s).
Guide and provide ultimate technical direction for projects.
Significantly support the regional/product's business development and sales support efforts for a particular territory, industry or account.
Meet with prospective, current and former clients describing and defining ACI's services particularly as they relate to area of specialty.
Has advanced technical knowledge and understanding of product set and business knowledge.
Guide customers with their implementation efforts as necessary to ensure successful product adoption.
Anticipate the implications and consequences of risks or business situations and takes appropriate action to prepare for possible mitigation actions and or contingencies.
Identify information needed to clarify a risk or business situation, seeks that information from appropriate sources, and use skillful questioning to draw out the information.
Perform other duties as assigned.
Understand and adhere to all corporate policies to include but not limited to ACI code of ethics and global information security.
Knowledge, Skills and Experience needed to succeed in this role:
Bachelor's Degree in Computer Science or relevant studies
Minimum 7 years' experience
Familiar with BASE24-eps interfaces customization framework.
Experience in ACI BASE24-eps Service Pack development and release process.
Experience in BASE24-eps NSK installation and configuration.
Experience in supporting BASE24-eps NSK client product.
Experience in customer SIT, UAT, migration and go live support.
Expert in Visa, Mastercard, JCB, BICI interfaces.
Excellent verbal and written communication skills including the ability to speak Japanese and English.
Benefits: In return for your expertise, we offer growth, opportunity, and a competitive compensation and benefits package in a casual work environment.
Are you ready to help us transform the world of electronic payments? To learn more about ACI Worldwide, visit our web site at www.aciworldwide.com
ACI Worldwide is an AA/EEO employer in the United States, which includes providing equal opportunity for protected veterans and individuals with disabilities, and an EEO employer globally.
Apply
Your application has been successfully submitted.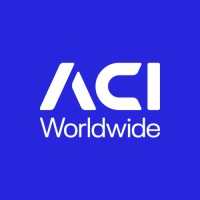 Real-Time Payments