Principal Account Executive
This job is no longer accepting applications.
ACI Worldwide powers digital payments for more than 6,000 organizations around the world. More than 1,000 of the largest financial institutions and intermediaries, as well as thousands of global merchants, rely on ACI to execute $14 trillion each day in payments and securities. In addition, myriad organizations utilize our electronic bill presentment and payment services. Through our comprehensive suite of software solutions delivered on customers' premises, through the public cloud or through  ACI's private cloud , we provide real-time, immediate payments capabilities and enable the industry's most complete omni-channel payments experience.
Apply
Your application has been successfully submitted.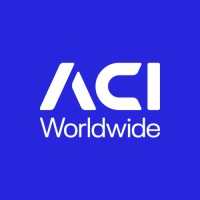 Real-Time Payments