Principal Solution Consultant
This job is no longer accepting applications.
Join the Team Making Possibilities Happen
If you've ever used an ATM, paid a bill through your phone, sent money to a friend or shopped online, chances are your transaction was safeguarded and processed using our software. Now it's your turn to serve the payment needs of organizations and people the world over.
As a Principal Solution Consultant in Taiwan, you will join a diverse, passionate team, dedicated to making possibilities happen in the payments industry!
The purpose of this ROLE is:
Provides sales support services to customers and prospects in partnership with Channel Sales, Services and Product Management teams. Provides solution consulting throughout the post-sales and implementation process and ensures a smooth transition from the Sales process to the Project process. Responsible to ensure that all customer business objectives are met as identified through the sales process and planned for in the implementation process.
A typical day at ACI for a Principal Solution Consultant is:
The primary accountability of the Solution Consultant is to support sales efforts.
As the primary interface and liaison to customer/prospects on understanding business requirements, conduct thorough needs analysis to define functional requirements and business issues.
Identifies and presents appropriate solutions and product roadmap to customers/prospects with the aim of achieving sales targets, generating consultancy and maintaining or improving customer satisfaction.
Provide advice to prospects/customers on design options for modifications, impacts of modifications on the existing system and how to establish and operate related aspects of their business.
Provide sales-orientated product demonstrations.
Provide billable business consultancy services such as product implementation, functional modification, cross-solution plans, gap analysis, system and functional requirements.
Develop and maintain an understanding of all ACI product plans and roadmaps and establish regular communication and partnership with Product Management in order to communicate market driven requirements, trends and opportunities and new customer needs.
Leverage industry expertise and knowledge to identify trends and market direction to support sales efforts; able to support cross-product sales and consultancy efforts and implementation for ACI.
Perform other duties as assigned.
Understand and adhere to all corporate policies to include but not limited to ACI code of ethics and global information security.
Knowledge, Skills and Experience needed to succeed in this role:
Bachelor's Degree in Computer Science, Information Systems / Management or related field.
Minimum 10 years of relevant industry sector knowledge
Minimum 5 years of business consulting experience in financial industry systems
Excellent written and oral communication and ability to share alternatives to senior bankers on process changes to cater for new payment rails.
Strong understanding of Banks environment, payment processing and different stakeholders needs
Fluent in English and Mandarin
Benefits: In return for your expertise, we offer growth, opportunity, and a competitive compensation and benefits package in a casual work environment.
Are you ready to help us transform the world of electronic payments? To learn more about ACI Worldwide, visit our web site at www.aciworldwide.com
ACI Worldwide is an AA/EEO employer in the United States, which includes providing equal opportunity for protected veterans and individuals with disabilities, and an EEO employer globally.
Apply
Your application has been successfully submitted.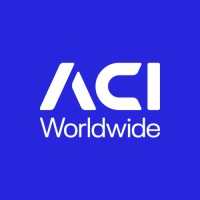 Real-Time Payments